Stay Tuned for all the exciting Announcements for the
SAINT BERNADETTE PARISH FAIR
~ April 23-27, 2024 ~ 
Please click here to follow our Facebook Page! 
Remember to mark your calendar! The upcoming fair is Tuesday, April 23rd through Saturday, April 27th. Make sure to coordinate with grandparents, parents, neighbors, teammates, coaches, and friends since it's only 5 days to enjoy the fun!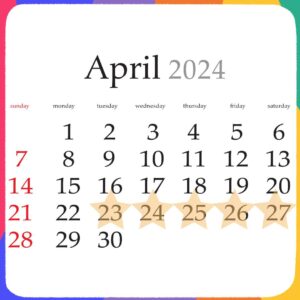 Welcome to the Saint Bernadette Fair account!
From exciting rides and delicious treats to fun games and live entertainment, there will be something for everyone! The fair is geared towards those 14 and under, however there will be plenty of activities for adults as well.
We need your input to make this a great event for our parish and community. Over the next few months, we'll be asking for your participation in our polls. We can't wait for the FIRST EVER fair at Saint Bernadette!
Please share and invite your friends, family, and neighbors to engage with our Facebook & Instagram!